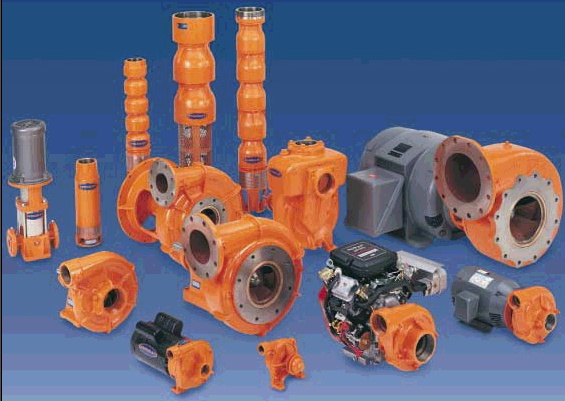 Merit Pump, your Berkeley pump distributor
Let Merit Pump and Equipment be your Berkeley pump equipment supplier. Whether you're looking for Berkeley parts, a new Berkeley pump or pump repair, we have the right Berkeley pump specialist here ready to help you. Our company was founded in 1990 in Wooster Ohio locally serving northeastern Ohio and expanding throughout the country. We take pride in offering top notch pump service to our customers. We offer a full pump product line, and we are a Berkeley pump distributor. Our pump repair center has pump repair specialists who understand the importance of doing it right the first time, and our knowledgeable sales staff is here to help you answer your specific Berkeley pump questions. With Merit Pump and Equipment, you can expect only the best in pump service and repair. Call us today.
Berkeley Pump
In 1937, in a garage in San Francisco, the Berkeley Pump Company originated, specializing in small pumps. They were once known as the company with "the most complete line of pumps." The Berkeley product line included chicken liver pumps, UL-approved fire pumps, municipal, domestic, elevator, end-gun, potato, car wash, missile, jet boat, exotic metal, salt water, forest service, sump, non-clog, propeller, mixed flow and other pumps. Being located in California at this time, they quickly found themselves involved in the irrigation market. During World War II, the company dissolved as a legal entity for income tax purposes, but was involved in a lot of war-oriented work including fuel transfer pumps and submarine pumps. After the war, in 1946, members of the original group of directors and Leon Wilson (who replaced founding member Wright Morton) reincorporated as Berkeley Pump Company. Today, Berkeley is part of the Flow and Filtration Solutions business unit with manufacturing in Delavan, WI and service centers in Grand Island, NE, Fresno, CA, Jacksonville, FL, Lubbock, TX and Kitchener, ON Canada.
Product Brochures:
Berkeley Type B, Close-Coupled Pumps Brochure
Berkeley Type B, Irrigation Pumps Brochure
Berkeley Type B, B6XT Pump Brochure
Berkeley Type B, Self Priming Pump Brochure
Berkeley Type B, Heavy Duty B3ZRM Pump Brochure
Call us today and have us help you with your Berkeley pump equipment needs.