Do you need an official Aurora pump distributor or Aurora pump repair service? We can help. Established in Wooster Ohio in 1990, Merit Pump and Equipment is an authorized Pentair pump service center. We offer dependable pump supply and repair across the globe. Our pump specialists are ready to assist you in selecting the correct product to match the specific requirements of your application. We are the Aurora pump repair team and distributors you can count on.
Do you need Aurora pump equipment or repair? Click here to contact us today and we will be in touch as soon as possible.
---
Aurora Pump Services
Founded in 1919, Aurora is a leading supplier devoted to manufacturing a wide variety of pumps and systems for an ever-expanding variety of markets and applications. Prime examples of Aurora's industrial applications include process water supply, spray booth, cooling water supply, transfer and recirculation pumping equipment. Aurora's commitment to excellence goes beyond the product line. They are dedicated to keeping customers up-to-date on the latest developments in flow technology.
From the broad selection of pumps and related products, let our specialists assist you in selecting the very best pump or pumping system. From industrial to oil and gas, the Pentair family of pumps have been serving the oil and gas industry for well over 90 years. Pentair tackled difficult applications like saltwater disposal onboard oil tankers and fire pumps used within refineries. From onshore production to the deep waters of offshore production and back, the Pentair family, including Aurora, is by your side and can support the ever-growing needs of this exciting market. We are an official Aurora pump distributor and service center and look forward to helping you select or service your product.
---
Aurora Pump Series
Aurora offers reliable and long-lasting pumps backed by over 90 years of manufacturing experience.
340 and 360 Series end suction pumps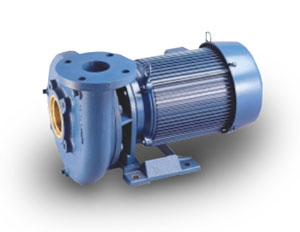 The Aurora 340A/360A Series end suction centrifugal pumps (models 341A, 361A, 342A, 362A, 344A & 364A) are designed to meet the requirements of most applications. However, to meet special services, a number of optional features have been made available. These pumps are offered in either closed coupled, frame mounted or vertical close coupled design.
---
411 Series single stage split case pumps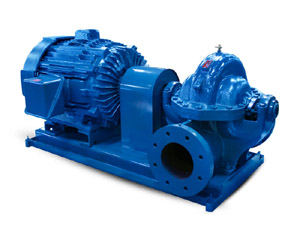 Aurora 411 split case pumps (models 411, 412 & 413) are specifically designed for industrial service applications where reliability and performance are vital. To meet the rugged demands of industrial environments, Aurora split case pumps are available in a variety of material options.
---
421 Series multistage split case pumps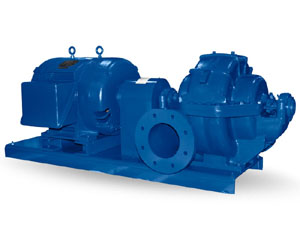 The Aurora 420 Series two-stage pumps (models 421, 422 & 423) were designed to meet the needs of high head applications where single stage pumps will not suffice.
---
110 Series Apco regenerative turbine pumps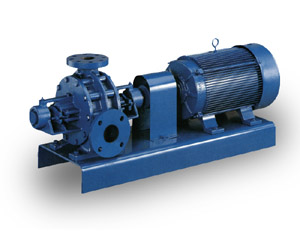 Apco 110 Series (114A, 115A & 116A) pumps are designed for those special applications where high head and low flow are required by the system. Boiler feed systems, for example, require high pressure to get low flows of water into the pressurized steam boiler. Apco pumps are ideal for handling high head/low flow requirements and constant flows.
---
Additional Pentair/Aurora Pump Equipment Brochures
Pentair Industrial Pump Brochure
Pentair Vertical Turbine, Split Case, Reciprocating Pump Brochure
Aurora Power Generation Brochure
---
Your Official Aurora Pump Supply and Service Team
Aurora offers a wide range of pumps, with a wide range of options, specially made to fit your exact pump application. We provide pump services to determine the best product for your precise need. Call us today at 800-700-8265 and talk with an Aurora pump specialist for all of your equipment and repair needs.